WHY WORK FOR DAKOTA RIDGE AUTOMOTIVE?
Dakota Ridge Auto, Littleton Colorado, 80127
Because We're growing!
Dakota Ridge Automotive is enjoying unprecedented growth! We've set a record for sales every year that we've been open. We offer salary and compensation packages that are among the highest of any auto repair shop in Littleton!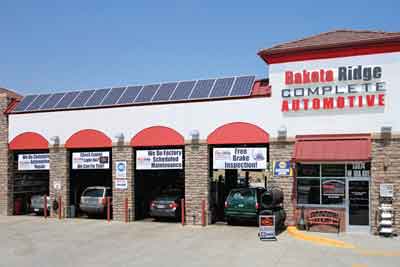 We train, train, train!
All Dakota Ridge Automotive employees – service advisors, technicians and support staff – receive weekly and ongoing customer service and technical training.
We have great ownership!
Dakota Ridge Automotive is locally owned by Chris and Mark Shamis, who together started the shop in 2008. Both Chris and Mark live in the Littleton area and are both committed to doing whatever it takes to provide the best customer service experience – and the best employee experience – of any auto repair shop in Littleton!
Join the best repair shop in Littleton!
Do you think you have what it takes to join the Dakota Ridge Automotive team? Submit your application today!
We offer competitive salary and benefits!
As an employee of Dakota Ridge Automotive, you will receive a salary and compensation package that is among the highest of any auto repair shop in Littleton. We provide full medical benefits, paid vacation, paid holidays and paid sick leave. We also provide uniforms and ongoing paid training.
We work in the best facility in Littleton!
Dakota Ridge Automotive is a clean, modern and nearly new 8-bay shop that has a prominent visible profile on a high traffic road-lots of cars to fix! We use the latest diagnostic equipment and technology, and with over 100 solar panels on our roof and a full recycling program in place, we are proud to be one of Littleton's "greenest" auto repair shops!
We work on nearly everything!
Dakota Ridge Automotive offers a full range of repair and maintenance services on nearly all makes and models, foreign and domestic. In fact Dakota Ridge Automotive is Littleton's #1 Dealership Alternative!